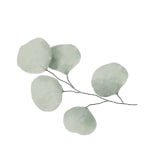 Your choice of Beauty Products should be based on your own research and assessment of services and products.
The information contained in this website is not intended to be the practice of medical advice or a substitute for diagnosis or treatment. If you have concerns about your health or treatment always see your doctor before / or changing your treatment.
Any verbal recommendations made by Best Beauty Buys SA will be provided for informational purposes only. Best Beauty Buys SA accepts no responsibility for its accuracy, and all information is subject to change without notice.
In no event shall Best Beauty Buys SA be liable for any direct, indirect, incidental damages, or liabilities arising through the use of Products out of this guide. 
All the information contained in this guide is general in nature, intended as an educational aid and is done entirely at your own risk. For any dissatisfaction stop using this guide.
In the development of this website and user guide Best Beauty Buys SA have no claims or responsibility against copyrights, trade secrets, patents, trademarks, or other property rights; the entire risk of published material is with the user. Best Beauty Buys SA accepts no responsibility for the information published on the content of third party websites accessed through hyperlinks. This agreement constitutes the parties pertaining to this subject matter and content may not be modified. Any rights not expressed herein are reserved. If you do not agree to them, do not purchase or download materials or otherwise use this website, email or guide.